A path to more life force energy and vitality
Follow us into the fascinating world of quantum energy and frequencies, which has not only been described by many healers and enlightened beings for thousands of years, but also by quantum physics and renowned inventors such as Nikola Tesla or Boscovich. Experience how this groundbreaking technology can improve your whole life and feel how it provides you and your environment with new life force. Detach and protect yourself from negative influences to clear the way for a healthier, happier life. The path to inner and outer contentment is right in front of you, our products help you and provide you with the endless, positive energy of the universe.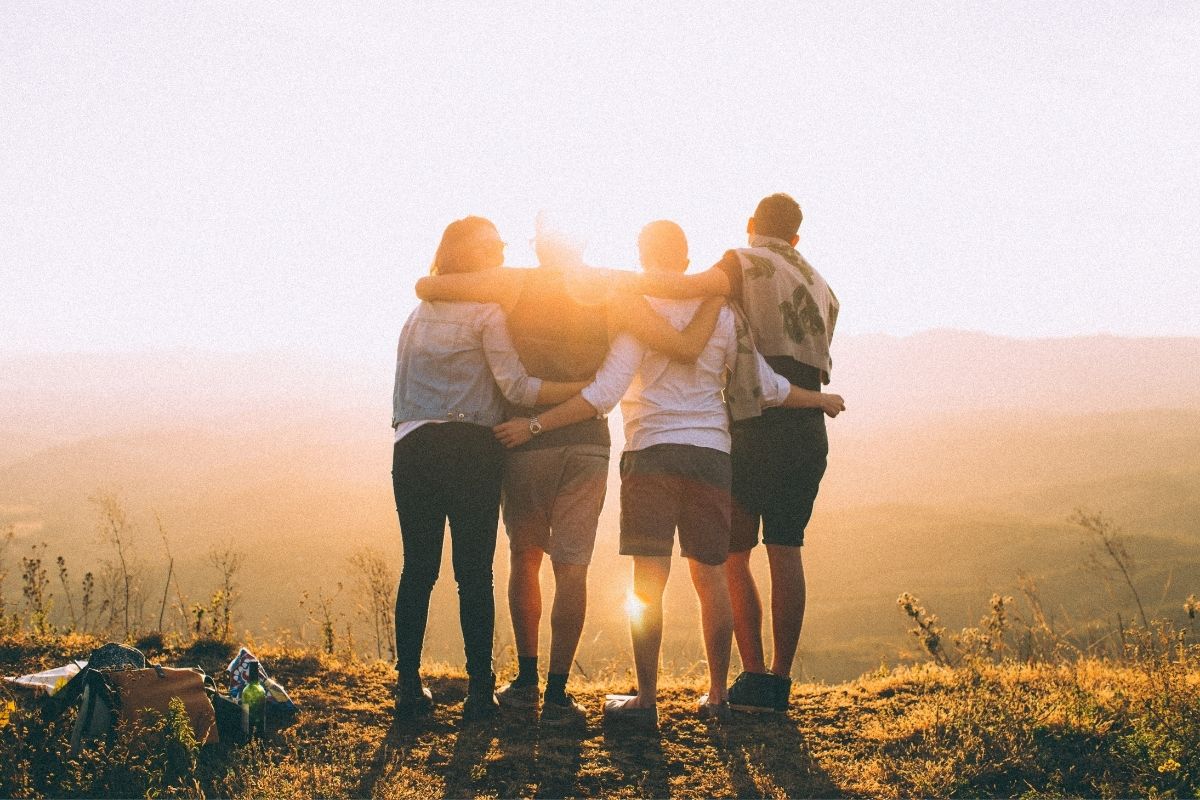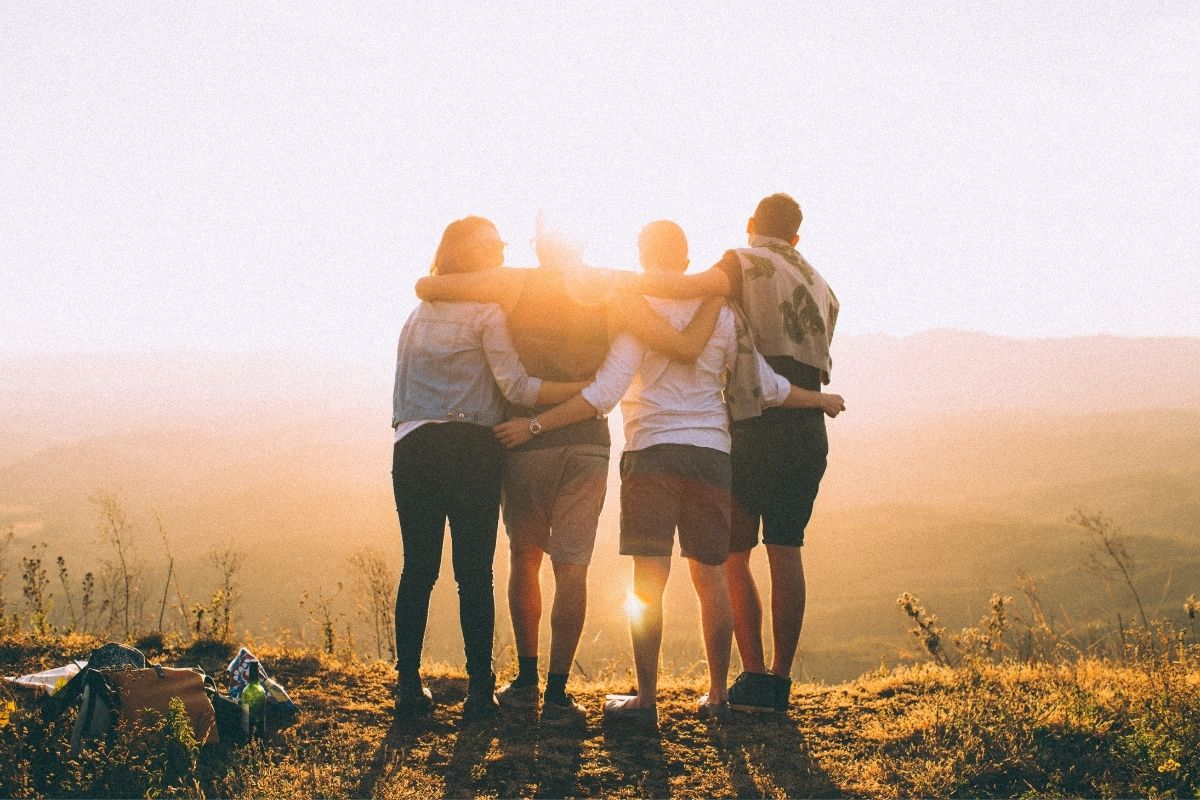 Perfect for the human body
The Leela Quantum Tech products for the human body can improve your health and increase your fitness level, while having a positive impact on your mind and thoughts. Whether you want to improve your sports performance, become more effective at work or focus more in class, we have the right product for you. From fashion and jewelry to our energy capsules and credit card-sized cards, our advanced frequency technology allows an almost limitless selection of objects to be charged with the beneficial power and healing effects of quantum energy.
In addition to people benefiting from the positive effects of quantum energy, animals can feel frequencies too, and use them to their advantage. Especially when they are tuned to their needs. We have a selection of Leela Quantum Tech products that have been charged with special frequencies, so that your pet feels healthy and just as comfortable at home as you do.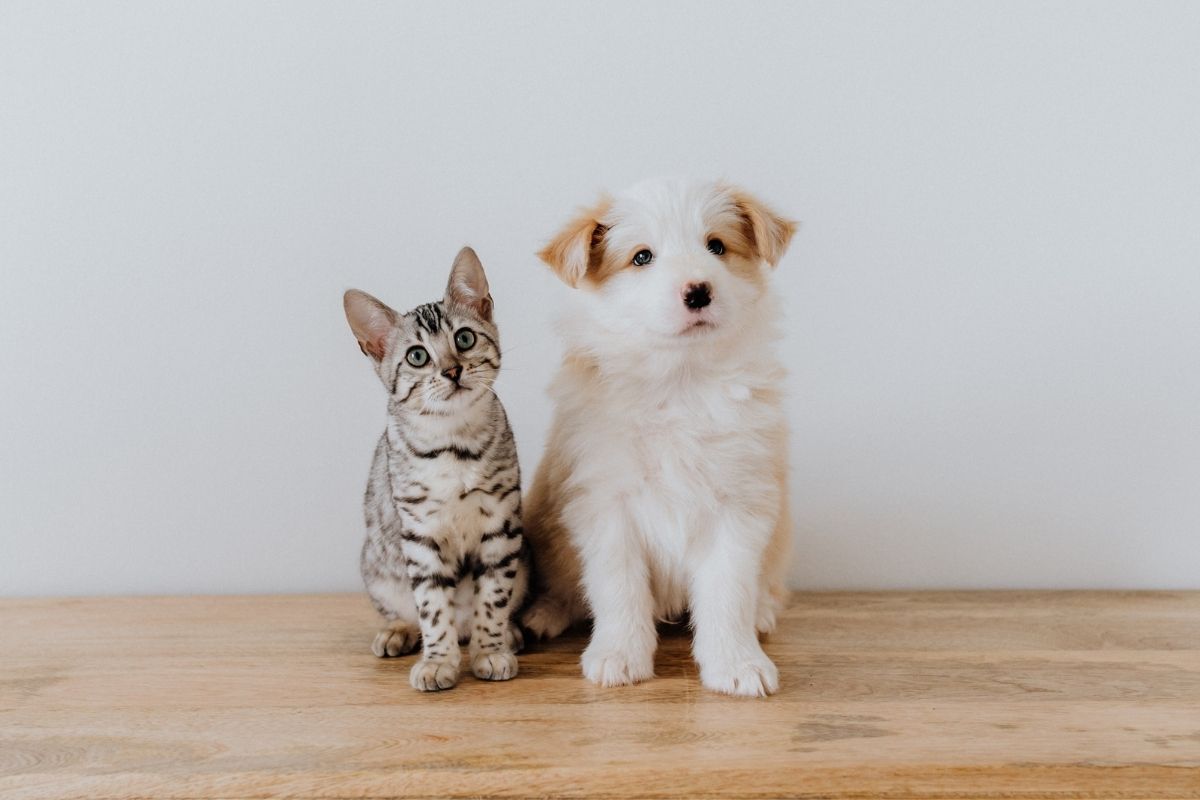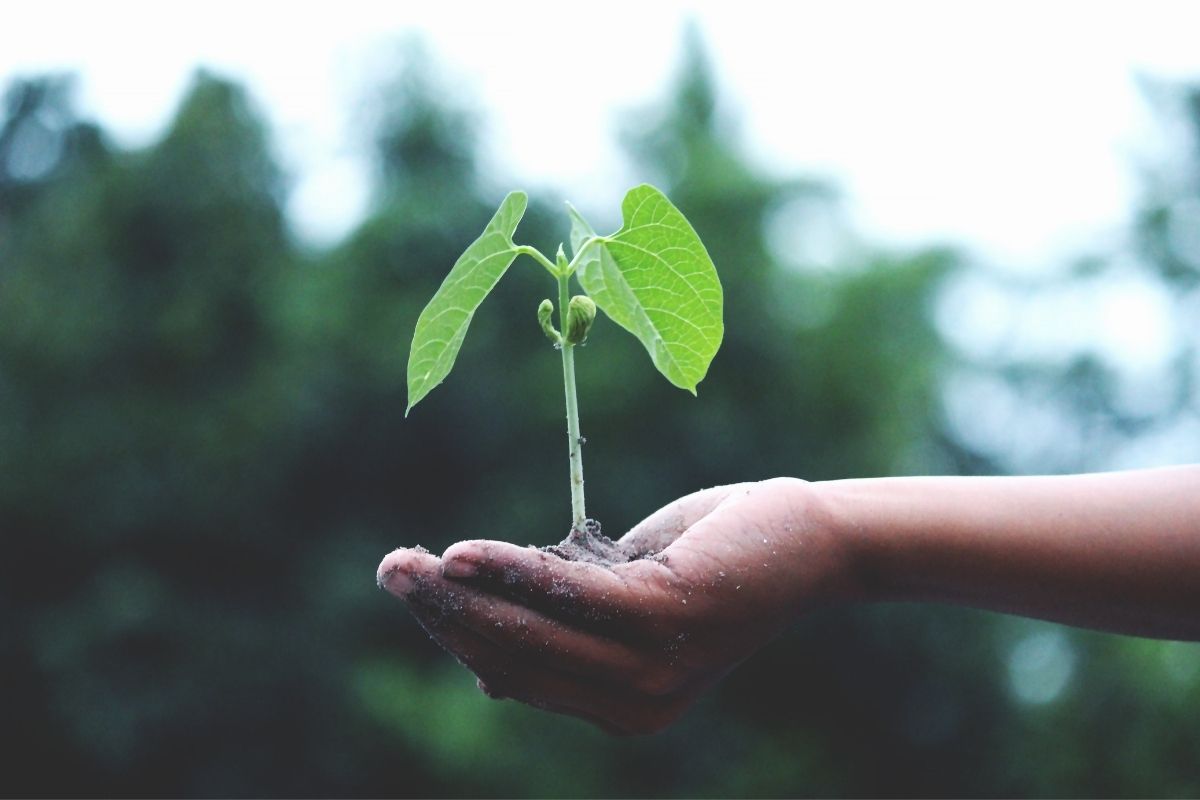 Our environment is made of modules that are connected through energy and interact directly with each other. With our products you can help the animals and plants around you to keep their natural energy and maintain a healthy general balance in the world. The flowers and plants in your garden, as well as the woods and meadows suffer from the increasing pollution and decreasing soil quality. This changes the universal flow of energy. Find out how you can support your garden and also make the world a better place with our quantum energy products.
To live a happy life you need a place to retreat, relax and recharge your batteries. Many people can feel if the energy in or around their house isn't flowing properly. Even if they don't quite consciously know what's wrong, they can feel that something is off. The consequences range from insomnia to nervousness and lack of concentration. At Leela Quantum Tech you'll find a selection of home accessories that have been charged with positive quantum energy. They can provide your home with protective frequencies to improve the quality of your life.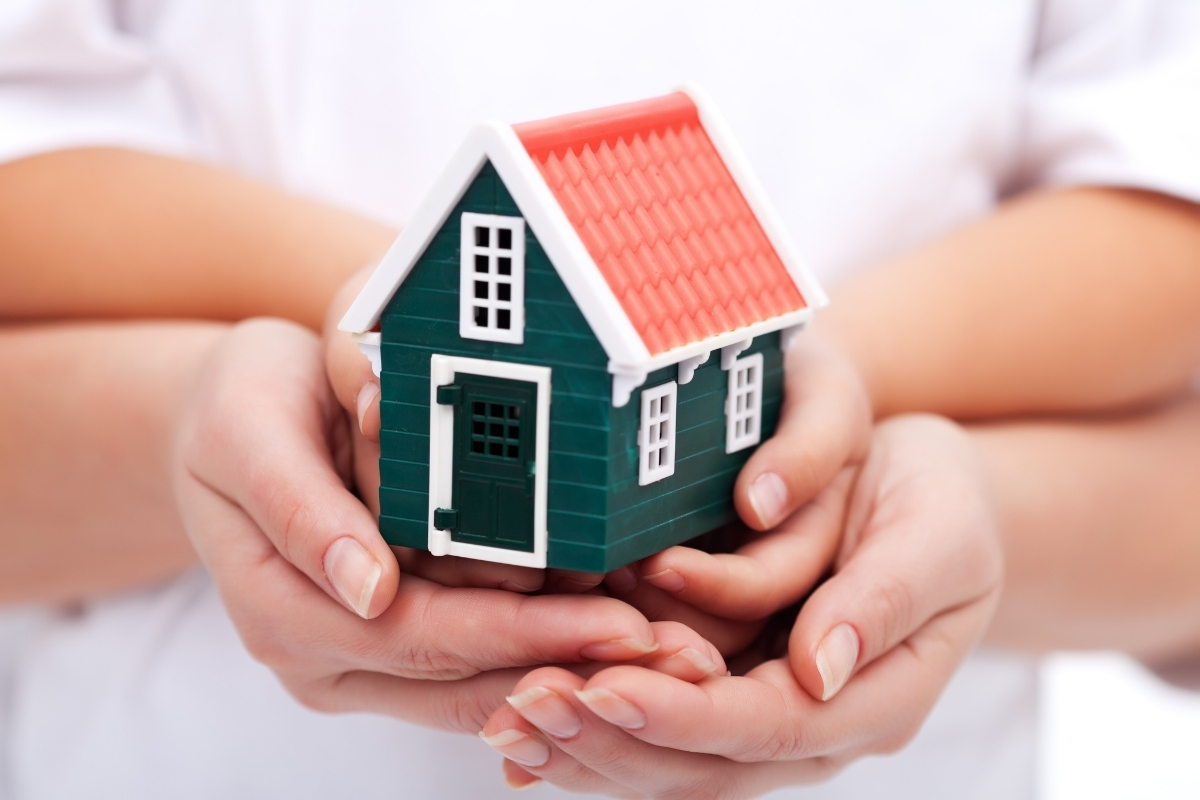 I used your new Leela Q H.E.A.L. card yesterday. It's really beautiful! Starting with the gorgeous healing purple bag! Such a nice quality! Love the material and design of the card! I held the card against my chest for about 20 min last night and I got very sleepy. I slept so good last night but may not of been a fair test due to how my day went. This morning I took the old HEAL frequency, Happy card, your new HEAL card and several other cards I have made with different frequencies and closed my eyes and muscle tested each card not knowing which one my husband was holding against me.... I tested 3 different times which one was the most beneficial and each time my body picked the new Leela Q H.E.A.L. card. I'm currently charging me a brass capsule with the frequency. Thank you! 🙏❤️
I'm very impressed with the new Leela quantum capsule and its new H.E.A.L. frequency set. It's the most powerful capsule I've tried so far and I really like it's brass. A very special product.
Your products are so absolutely amazing. I had no idea that a t-shirt can do soo many things: protect against all EMF, harmful virus and bacteria, but in addition provide the body with wonderful energy that's very noticeable and always tests great in our kinesiology tests. I'm a fan.
Your H.E.A.L. capsule is one of a kind. The healing frequencies are clearly noticeable and perfectly orchestrated that each time I wear or hold it, it provides my body and mind with wonderful energy that lifts me up and goes deep at the same time. Besides the Agni DNA capsule it's the best I've tried do far.
I love that you got these amazing fashion products to support us regarding 5g and so many other things. Thank you for also thinking of the little ones! I will get the baby hat for my sister's newborn bc especially babies need protection and comfort.
Absolutely love the new Leela Quantum sleep and rest card that I've had for a couple of weeks. I have had the most restful sleep without having to take anything at night. I always had trouble falling asleep and feeling rested when getting up. Also the inner peace card has been really helpful as well. Love the new frequencies.
The sleep/rest card truly works! Even last night when I went to bed with active mind chatter and wondered of the card would help. It didn't take long for the frequency to gently take effect. I slept peacefully and woke up with a clear mind and energy for the day. Love this card! ♥️
I have bought a hat, men's booster card, prosperity card, and heal capsules from Leela. The products are amazing. When I am wearing Leela products, I can feel the quantum energy throughout my body. Add sound frequency during meditation and the vibration enhances. I look forward to purchasing more products.
I wanted to let you know that the Leela HEAL capsules are wonderful. All of us immediately experienced higher energy, deeper sleep and the ability to fall asleep much faster. Mental focus is higher and even memory seems better. And loved ones who are typically not as healthy as I am have become much more full of life and good spirits. Truly amazing! Heartfelt thanks to you! Ed
I have one of these shirts. Love them. It's a very nice and soft shirt, and it also acts as a EMR shield. EMR is everywhere - hell you have Radon in your own basements. So this is some added protection. Doesnt hurt to have. Could potentially hurt not to have. Highly recommended.
Since spring 2020 I have been wearing a quantum capsule and I immediately noticed its support and sustained strengthening of my immune system. For me it was most impressive when Agni did a kinesiological arm test with me, in which he wanted to show me what it does to me. The result was stunning. He could have sat on my outstretched arm... that's how effective the capsule was!
At my house I have my own well. Since everyone in my neighborhood talked about bad water quality, I had a comprehensive water test done to be on the safe side. And there we go, the water quality was really bad. Especially uranium and alpha radiation were detected, whose values were one and a half times as high as the recommended maximum. The installation of a water filter wasn't able to influence the values. After I attached three of the Quantum Capsules outside to the tank reservoir of the Reverse Osmosis System for drinking water, the water laboratory could not detect uranium any more!
Positive energy for your pet. The Leela Quantum Tech cat collar comes in two colors and has been charged with quantum energy and special healing frequencies for cats. The perfect pet accessory to make your cat feel good all day long. Material: very comfortable velvet and brass
I purchased several leelaq.com products, including the Quantum Bloc, and the differences are palpable. As soon as I put my knee in a Leelaq "Q Bloc" the pain went to zero and stayed that way for days. Another treatment of a different body part (about 5 mins) has taken the pain to zero and not come back. I also put elastic wraps in the QBloc which I now wear. Before this I had to take homeopathic preps 2-3 x per day to control pain. There are no magnets so no brute force which is positive. The new brass capsules are much smoother feeling than e.g. old aluminum ones. The Leelaq products are impressive and backed by 3rd party tests
Before yesterday, I had a particularly intense day. The kind of day where every task you try to accomplish doesn't move you forward but backward. In the evening, I had an attack of doubts and fears. After a bad night, the whole thing started all over again. I got the idea to try my new Unity frequency card. Then, wow! I had a nice day, feeling calm, and a lot of issues that were resolved. I am impressed!
"Just want to share a personal experience. First, a little background: 14 years ago I dislocated my left thumb and it has never been "quite right" since. It's usually adequately functional, but yesterday I went golfing and must have done something to twist it or otherwise put stress on it because last night it was really sore - to the point that it was throbbing and I was afraid I'd have trouble sleeping. I put my hand into my QBloc for about 1 minute, noticing an interesting sensation seemingly concentrated in the area of the greatest damage to the tendon. The pain calmed immediately allowing for a decent night's sleep. This morning there is almost no residual pain at all. So, I thought, "Hmm ... if it worked so well on my thumb, why not try it on my piriformis muscle?" That's a buttock muscle that connects the pelvis to the hip, through which the sciatic nerve runs. When it is inflamed it can cause sciatica - which if you've ever had it, you know how much it hurts. Took the QBloc apart (since I'm more than 8 inches thick unfortunately) and lay on half with the other half on top of the hip area keeping the plates as closely aligned as I could. Piriformis pain's not gone completely, but I can walk without flinching every other step today. Definitely going to try this therapy again tomorrow! I'll update this experience as time goes by."
My daughter's cat is very sickly. She's survived the last 2 yrs of her life on daily dose of steroids which seems to need to be increased periodically. Visits to multiple vets, many tests, thousands of dollars spent and the best they can say is she has a compromised immune system creating an autoimmune response. Newest thing is extreme allergies where she can't breathe and the oral steroid doesn't seem to help so lots of visits to ER vets for injections to suppress her immune so she can breath. My daughter has consulted an allergy specialist for animals but in order to do any tests the cat must be off the steroid completely for 2 wks. I've copied the Leela cat frequency into a piece of brass and engraved the cats name and "heal" on the brass so it doesn't get used for any other animal and put the kitties pic with a written intent in the IB along with the brass. I muscle test and it seems like 1.5 hrs is the best. My daughter can't believe how well her cat is doing without the steroid! I check in with my daughter daily on the health of Rei as they live 4 hrs from me. She says only symptom is sometimes her eyes look swollen but then it just goes away after I put her in the bloc.
Simply and dynamically amazing!!
The sleep and rest card has been nothing short of groundbreaking for me. I've struggled with insomnia since I was a child. I have tried just about every sleep/anxiety supplement in the book, and some have worked for a short while before they stopped working altogether and it was back to square-one. I was in one of these phases before finding this sleep card and that has since changed. I put it under my pillow and have slept more deeply than I have maybe ever in my 37 years of living. If I wake up, I go back to sleep without issue and wake up well-rested. Cannot even begin to express my gratitude for this card and other Leela products!
I just want to report that my 18 year old daughter is not feeling depressed anymore. She says she is looking forward to the college experience and is drawn to more healthy eating. I can also hear it in her voice. I place her photo and my son's foto into the quantum bloc every Monday. I am so happy about this! My note underneath the pictures says: Health, Happiness, Self-Love.
Some feedback on the Prosperity Card: I have increased my income substantially since I purchased it. More importantly, I've been able to modify and/or throw off some very negative associations around money that I'd recently developed. Do I know for certain that it's the Prosperity Card?.. No, but it would be one heck of a coincidence. My downward spiral around money was around two years in the making, and the turn around coincided with my acquisition of the Prosperity Card. I'm my line of business, I play probabilities. I'd say it's HIGHLY probable.
First, just to share my early experience. Days ago, I was cleaning up old stuffs and inhaled some mold particles. I immediately having some flu-like symptoms. I did everything I can to clean up myself but still having runny nose. On the next day, the Leela package arrived, and I quickly assembled 2 HEAL capsules. Within 3mins, I felt much better. I start pointing the tip of the capsule to my nose and ears. Maybe just 15mins. I feel fully recovered. Really amazing.

For a better future of our planet
For every purchase we plant a tree to help the environment.
We hope you enjoy discovering all about the amazing effects of the Leela Quantum Tech products and the limitless possibilities of using them.