A PATH TO MORE LIFE FORCE ENERGY AND VITALITY
Follow us into the fascinating world of quantum energy and frequencies, which has not only been described by many healers and enlightened beings for thousands of years, but also by quantum physics and renowned inventors such as Nikola Tesla or Boscovich.
Experience how this groundbreaking technology can improve your whole life and feel how it provides you and your environment with new life force. 
A PATH TO MORE LIFE FORCE ENERGY AND VITALITY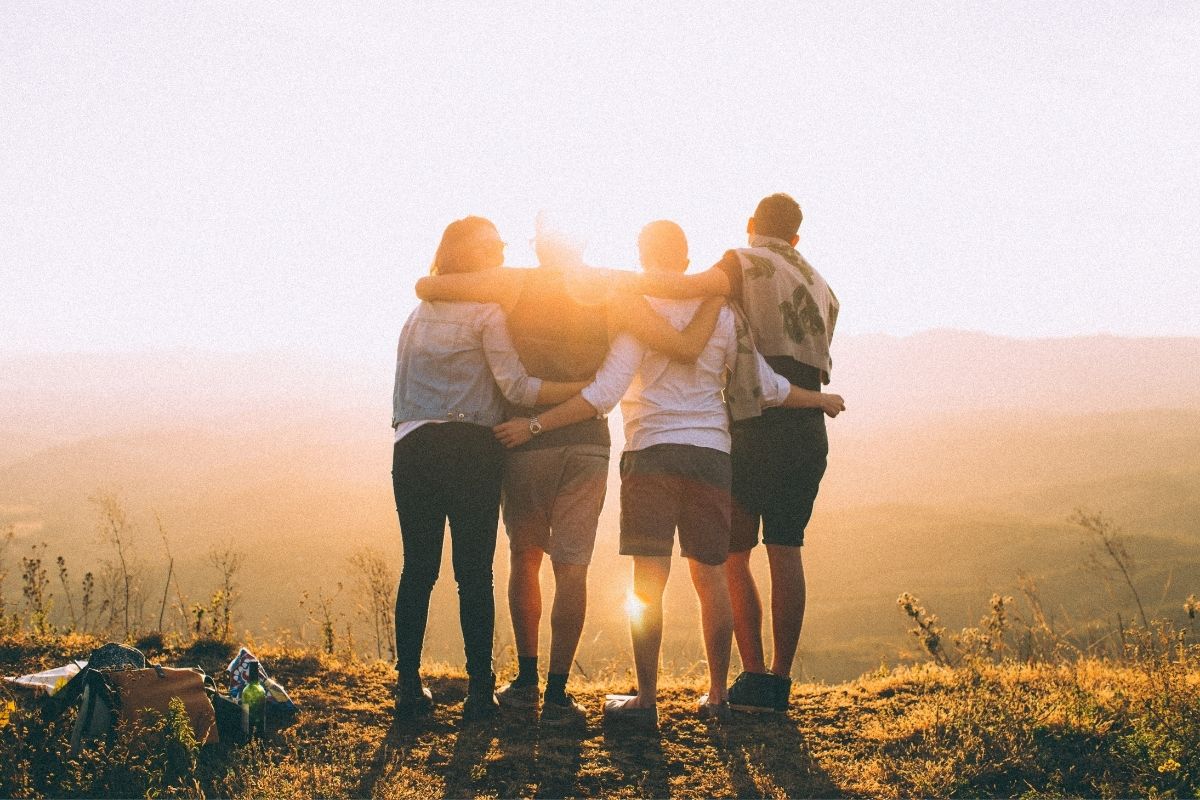 Follow us into the fascinating world of quantum energy and frequencies, which has not only been described by many healers and enlightened beings for thousands of years, but also by quantum physics and renowned inventors such as Nikola Tesla or Boscovich.
Experience how this groundbreaking technology can improve your whole life and feel how it provides you and your environment with new life force.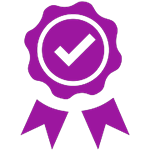 CERTIFIED PRODUCTS
Studied and certified by BESA, IGEF & DOCTOR´S OFFICES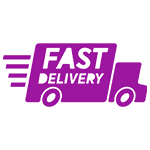 FAST DELIVERY
We ship within 24 - 48 hours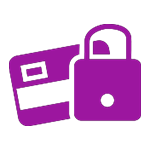 SECURE PAYMENT
Visa, Amex, Mastercard, Paypal, Cryptos accepted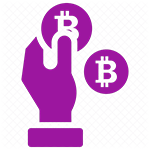 WORLDWIDE UNIQUE
Cutting edge energy products
Perfect for the human body
The Leela Quantum Tech® products for the human body can improve your health and increase your fitness level, while having a positive impact on your mind and thoughts. Whether you want to improve your sports performance, become more effective at work or focus more in class, we have the right product for you. From fashion and jewelry to our energy capsules and credit card-sized cards, our advanced frequency technology allows an almost limitless selection of objects to be charged with the beneficial power and healing effects of quantum energy.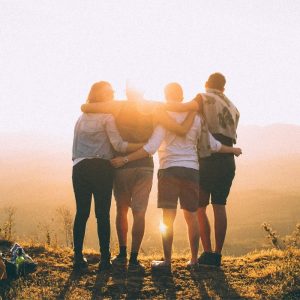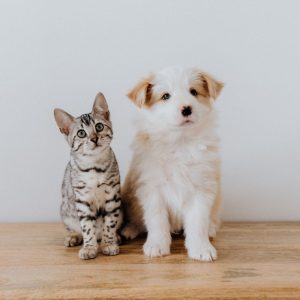 In addition to people benefiting from the positive effects of quantum energy, animals can feel frequencies too, and use them to their advantage. Especially when they are tuned to their needs. We have a selection of Leela Quantum Tech® products that have been charged with special frequencies, so that your pet feels healthy and just as comfortable at home as you do.
In addition to people benefiting from the positive effects of quantum energy, animals can feel frequencies too, and use them to their advantage. Especially when they are tuned to their needs. We have a selection of Leela Quantum Tech® products that have been charged with special frequencies, so that your pet feels healthy and just as comfortable at home as you do.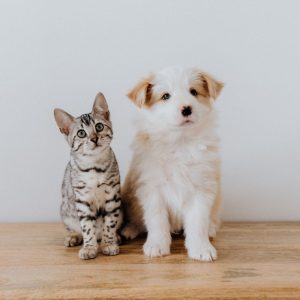 Our environment is made of modules that are connected through energy and interact directly with each other. With our products you can help the animals and plants around you to keep their natural energy and maintain a healthy general balance in the world. The flowers and plants in your garden, as well as the woods and meadows suffer from the increasing pollution and decreasing soil quality. This changes the universal flow of energy. Find out how you can support your garden and also make the world a better place with our quantum energy products.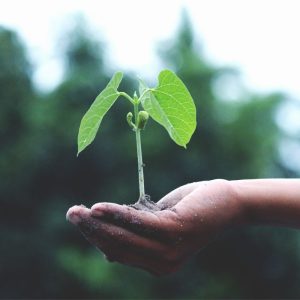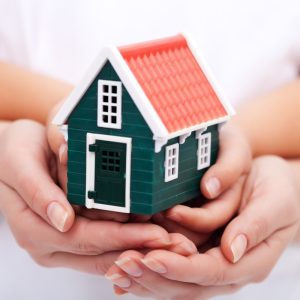 To live a happy life you need a place to retreat, relax and recharge your batteries. Many people can feel if the energy in or around their house isn't flowing properly. Even if they don't quite consciously know what's wrong, they can feel that something is off. The consequences range from insomnia to nervousness and lack of concentration. At Leela Quantum Tech® you'll find a selection of home accessories that have been charged with positive quantum energy. They can provide your home with protective frequencies to improve the quality of your life.
To live a happy life you need a place to retreat, relax and recharge your batteries. Many people can feel if the energy in or around their house isn't flowing properly. Even if they don't quite consciously know what's wrong, they can feel that something is off. The consequences range from insomnia to nervousness and lack of concentration. At Leela Quantum Tech® you'll find a selection of home accessories that have been charged with positive quantum energy. They can provide your home with protective frequencies to improve the quality of your life.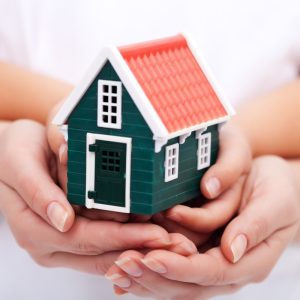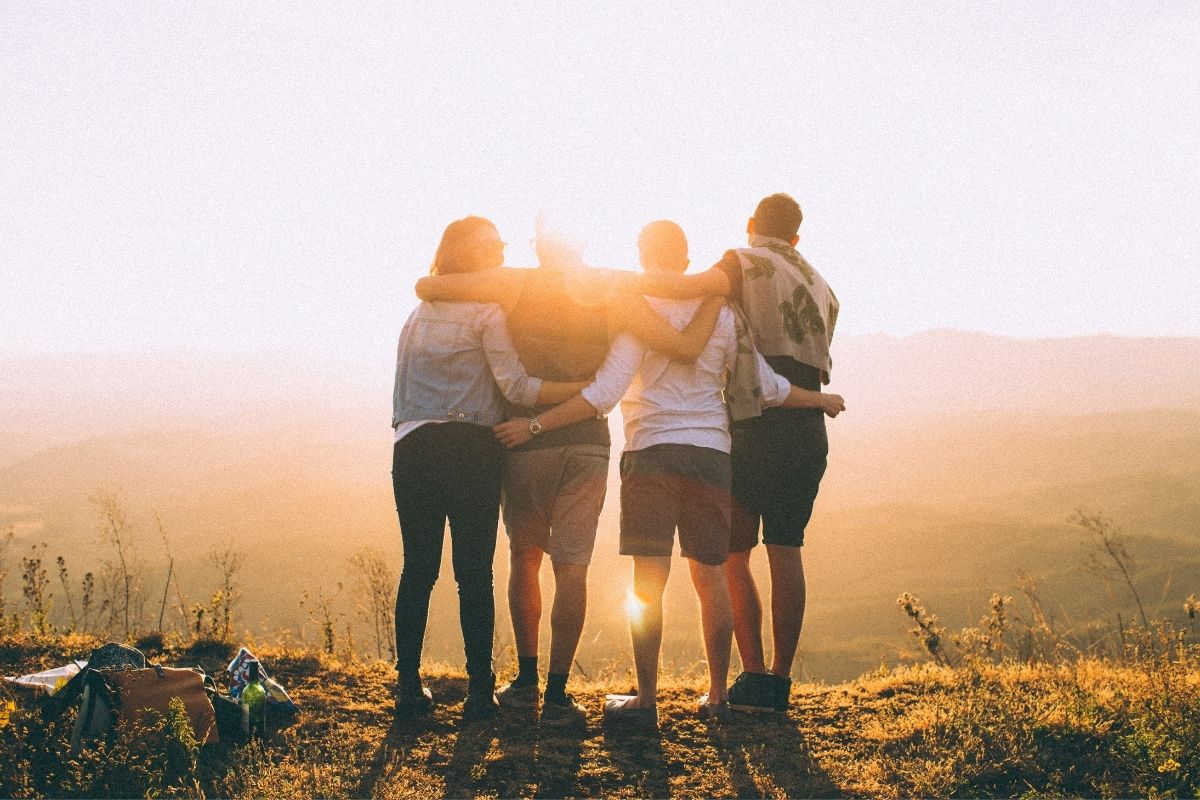 I used your new Leela Q H.E.A.L. card yesterday. It's really beautiful! Starting with the gorgeous healing purple bag! Such a nice quality! Love the material and design of the card! I held the card against my chest for about 20 min last night and I got very sleepy. I slept so good last night but may not of been a fair test due to how my day went. This morning I took the old HEAL frequency, Happy card, your new HEAL card and several other cards I have made with different frequencies and closed my eyes and muscle tested each card not knowing which one my husband was holding against me.... I tested 3 different times which one was the most beneficial and each time my body picked the new Leela Q H.E.A.L. card. I'm currently charging me a brass capsule with the frequency. Thank you! 🙏❤️
I'm very impressed with the new Leela quantum capsule and its new H.E.A.L. frequency set. It's the most powerful capsule I've tried so far and I really like it's brass. A very special product.
Your products are so absolutely amazing. I had no idea that a t-shirt can do soo many things: protect against all EMF, harmful virus and bacteria, but in addition provide the body with wonderful energy that's very noticeable and always tests great in our kinesiology tests. I'm a fan.
Your H.E.A.L. capsule is one of a kind. The healing frequencies are clearly noticeable and perfectly orchestrated that each time I wear or hold it, it provides my body and mind with wonderful energy that lifts me up and goes deep at the same time. Besides the Agni DNA capsule it's the best I've tried do far.
I love that you got these amazing fashion products to support us regarding 5g and so many other things. Thank you for also thinking of the little ones! I will get the baby hat for my sister's newborn bc especially babies need protection and comfort.
Absolutely love the new Leela Quantum sleep and rest card that I've had for a couple of weeks. I have had the most restful sleep without having to take anything at night. I always had trouble falling asleep and feeling rested when getting up. Also the inner peace card has been really helpful as well. Love the new frequencies.
The sleep/rest card truly works! Even last night when I went to bed with active mind chatter and wondered of the card would help. It didn't take long for the frequency to gently take effect. I slept peacefully and woke up with a clear mind and energy for the day. Love this card! ♥️
I have bought a hat, men's booster card, prosperity card, and heal capsules from Leela. The products are amazing. When I am wearing Leela products, I can feel the quantum energy throughout my body. Add sound frequency during meditation and the vibration enhances. I look forward to purchasing more products.
I wanted to let you know that the Leela HEAL capsules are wonderful. All of us immediately experienced higher energy, deeper sleep and the ability to fall asleep much faster. Mental focus is higher and even memory seems better. And loved ones who are typically not as healthy as I am have become much more full of life and good spirits. Truly amazing! Heartfelt thanks to you! Ed
I have one of these shirts. Love them. It's a very nice and soft shirt, and it also acts as a EMR shield. EMR is everywhere - hell you have Radon in your own basements. So this is some added protection. Doesnt hurt to have. Could potentially hurt not to have. Highly recommended.
Since spring 2020 I have been wearing a quantum capsule and I immediately noticed its support and sustained strengthening of my immune system. For me it was most impressive when Agni did a kinesiological arm test with me, in which he wanted to show me what it does to me. The result was stunning. He could have sat on my outstretched arm... that's how effective the capsule was!
At my house I have my own well. Since everyone in my neighborhood talked about bad water quality, I had a comprehensive water test done to be on the safe side. And there we go, the water quality was really bad. Especially uranium and alpha radiation were detected, whose values were one and a half times as high as the recommended maximum. The installation of a water filter wasn't able to influence the values. After I attached three of the Quantum Capsules outside to the tank reservoir of the Reverse Osmosis System for drinking water, the water laboratory could not detect uranium any more!
Positive energy for your pet. The Leela Quantum Tech cat collar comes in two colors and has been charged with quantum energy and special healing frequencies for cats. The perfect pet accessory to make your cat feel good all day long. Material: very comfortable velvet and brass
I purchased several leelaq.com products, including the Quantum Bloc, and the differences are palpable. As soon as I put my knee in a Leelaq "Q Bloc" the pain went to zero and stayed that way for days. Another treatment of a different body part (about 5 mins) has taken the pain to zero and not come back. I also put elastic wraps in the QBloc which I now wear. Before this I had to take homeopathic preps 2-3 x per day to control pain. There are no magnets so no brute force which is positive. The new brass capsules are much smoother feeling than e.g. old aluminum ones. The Leelaq products are impressive and backed by 3rd party tests
Before yesterday, I had a particularly intense day. The kind of day where every task you try to accomplish doesn't move you forward but backward. In the evening, I had an attack of doubts and fears. After a bad night, the whole thing started all over again. I got the idea to try my new Unity frequency card. Then, wow! I had a nice day, feeling calm, and a lot of issues that were resolved. I am impressed!
"Just want to share a personal experience. First, a little background: 14 years ago I dislocated my left thumb and it has never been "quite right" since. It's usually adequately functional, but yesterday I went golfing and must have done something to twist it or otherwise put stress on it because last night it was really sore - to the point that it was throbbing and I was afraid I'd have trouble sleeping. I put my hand into my QBloc for about 1 minute, noticing an interesting sensation seemingly concentrated in the area of the greatest damage to the tendon. The pain calmed immediately allowing for a decent night's sleep. This morning there is almost no residual pain at all. So, I thought, "Hmm ... if it worked so well on my thumb, why not try it on my piriformis muscle?" That's a buttock muscle that connects the pelvis to the hip, through which the sciatic nerve runs. When it is inflamed it can cause sciatica - which if you've ever had it, you know how much it hurts. Took the QBloc apart (since I'm more than 8 inches thick unfortunately) and lay on half with the other half on top of the hip area keeping the plates as closely aligned as I could. Piriformis pain's not gone completely, but I can walk without flinching every other step today. Definitely going to try this therapy again tomorrow! I'll update this experience as time goes by."
My daughter's cat is very sickly. She's survived the last 2 yrs of her life on daily dose of steroids which seems to need to be increased periodically. Visits to multiple vets, many tests, thousands of dollars spent and the best they can say is she has a compromised immune system creating an autoimmune response. Newest thing is extreme allergies where she can't breathe and the oral steroid doesn't seem to help so lots of visits to ER vets for injections to suppress her immune so she can breath. My daughter has consulted an allergy specialist for animals but in order to do any tests the cat must be off the steroid completely for 2 wks. I've copied the Leela cat frequency into a piece of brass and engraved the cats name and "heal" on the brass so it doesn't get used for any other animal and put the kitties pic with a written intent in the IB along with the brass. I muscle test and it seems like 1.5 hrs is the best. My daughter can't believe how well her cat is doing without the steroid! I check in with my daughter daily on the health of Rei as they live 4 hrs from me. She says only symptom is sometimes her eyes look swollen but then it just goes away after I put her in the bloc.
Simply and dynamically amazing!!
The sleep and rest card has been nothing short of groundbreaking for me. I've struggled with insomnia since I was a child. I have tried just about every sleep/anxiety supplement in the book, and some have worked for a short while before they stopped working altogether and it was back to square-one. I was in one of these phases before finding this sleep card and that has since changed. I put it under my pillow and have slept more deeply than I have maybe ever in my 37 years of living. If I wake up, I go back to sleep without issue and wake up well-rested. Cannot even begin to express my gratitude for this card and other Leela products!
I just want to report that my 18 year old daughter is not feeling depressed anymore. She says she is looking forward to the college experience and is drawn to more healthy eating. I can also hear it in her voice. I place her photo and my son's foto into the quantum bloc every Monday. I am so happy about this! My note underneath the pictures says: Health, Happiness, Self-Love.
Some feedback on the Prosperity Card: I have increased my income substantially since I purchased it. More importantly, I've been able to modify and/or throw off some very negative associations around money that I'd recently developed. Do I know for certain that it's the Prosperity Card?.. No, but it would be one heck of a coincidence. My downward spiral around money was around two years in the making, and the turn around coincided with my acquisition of the Prosperity Card. I'm my line of business, I play probabilities. I'd say it's HIGHLY probable.
First, just to share my early experience. Days ago, I was cleaning up old stuffs and inhaled some mold particles. I immediately having some flu-like symptoms. I did everything I can to clean up myself but still having runny nose. On the next day, the Leela package arrived, and I quickly assembled 2 HEAL capsules. Within 3mins, I felt much better. I start pointing the tip of the capsule to my nose and ears. Maybe just 15mins. I feel fully recovered. Really amazing.
A 60lb dog, for whom I am a caretaker, hurt one leg and began to limp. The following day he had trouble even to walk. I took a photo of just the leg and put it into the QBloc before going out. When I returned, about 4 hours later, he had almost no limp. A few more hours and he was walking normally and even playing and running full speed. He also had a wound in his side (probably from barbed wire) which he licked constantly. It was always wet, weeping some blood. I chose not to put any "medicine", but rather allowing the natural healing of his saliva to work. However, it stayed the same for days. I took a photo of just the lesion, put it into the QBloc with some DNA for most of the day yesterday. This morning it is dry and he is ignoring it. Many thanks to Leelaq!
So I just received my I-bloc yesterday and wasn't going to put it together (since i also had just begun wearing a capsule). I found out my aunt was with hospice and wasnt doing well (she was experiencing a lot of pain and had labored breathing, wasnt eating). I didn't have a photograph of her except for a picture on my phone. I put the capsule on the phone in the hopes something might work. 🤞🤷🏻‍♀️ this am my mom brought a photograph which I put inside the i-bloc. I received word my aunt is stable now and eating! So..
I am very sensitive to EMF, I use the hat and the tee shirt every night, it improved my deep sleep and helped me fall asleep very quickly, I am very happy with my purchase
I am very thankful to be part of this. I bought the weight loss card and agni card . The first week I put card under all my plates of food 20-30 minutes then before i begin to eat i would ask myself with full intention of being healthy not skinny but healthy, before i begun to eat i asked myself to eat only that wood give my body the nutrients and vitamin my body needs. I found myself not too hungry eat minimal of what i was making if i had something completely unhealthy my body would feel full and not want to eat. It has changed a life style for me completely not only by what i eat but what i buy at the grocery store. Thank you Leela Team
The I-Bloc seems to neutralize the EMF from five commercial fans and dehumidifiers in my kitchen, drying the floors and walls from some water damage.
I have been fighting a headache for several days, and because I have been back to the office I haven't had my block with me all the time. I have been so busy I forgot to try QE, so today I put a pic of myself in my quantum block and within probably a few mins, the pain started to lift. My daughter had a migraine a month or two ago, and I put her physically in the block and it went away within 1-2 mins, at which point my husband was totally convinced it was a good investment LOL. I am creating frequency cards and sharing them with friends who are open to it, and I have only received positive feedback, as well as the necklace I have made for two men, using the Men's booster frequency. I cannot wait to get the vaxx card!!! I know so many people who got it, and I would love to be able to help them heal from it (expecting to see more adverse reactions in the coming months). I believe we can change the world with this technology🙏🙏🙏. Thanks to the Leelaq team for bringing it to us!
My mother was very reluctant to believe in Leela products because she couldn't physically feel the effects right away. So I decided to do a demonstration on her garden. I charged half of the seeds in the Qbloc for 3 minutes and then I soaked them in water charged with the plant heal & support frequency for 24 hours. The other half was soaked in regular water. They were planted at the same time in the same soil and the charged seeds sprouted much sooner. A week later I took a long wire, cut it into smaller pieces and charged them with the plant heal & support frequency, then tied a piece of wire around the stem of each 'Leela' plant. Two more weeks and the result is quite astonishing, my mother is completely sold now 😀. She said the 'Leela' plants look like they are a month ahead. Next time I'm planning to do a longer experiment with some saplings in my orchard and see what happens when a plant not only gets a headstart but is also exposed to the frequency for a full year.
I love the Q bloc. I tore the ligaments and tendons off my left elbow two yeas ago this week. Had surgery to reattach everything shortly after. Had been in Constant pain until I bought the Qbloc. I started putting my elbow in it for 5 to 10 minutes a day and the pain slowly went away. My Surgeon thinks I'm crazy and I think he is so I guess we are even.
About the inner peace frequency:: Recently I've been focusing on the inner peace frequency. Making copies of it into aluminum cards and double brass tags, making them fun to look at and giving them away. I love the way the frequency feels to me and watch others as they react to it. I carry them when I go out and give them as I'm inspired. Today at the grocery store I gave one to the cashier, not knowing what reaction I would get. She was so grateful to receive it and said she really needed it. I'm going by inspiration when I gift them. The more I work with this technology the more I realise how powerful it is....Thanks to all for your posts as they help me understand!!
My wife and I have both been receiving deeper sleep by placing the sleep and rest card under our pillows. I bought one card for her pillow and then made a copy of it a few days later for under my pillow. My wife is a real night owl and she is able to break that cycle more regularly with the cards. I go to bed by 10:30 and usually wake up early but the cards help me sleep longer.
We purchased the Infinity Bloc Package (x2) in anticipation of future needs. I really enjoyed putting it together (only assembled one for now) and was admiring the suble shimmering effect of the plates and screwing on the nuts onto the precisionly machined rods. Shortly after assembly, I stuck my hands in the bloc and thought I felt some sort of a "field" and shortly after felt a slightly achy (but not like a headache) feeling in the lower half of my head/neck the rest of the night. Went to sleep easily and slept deep. Woke up with a super hard erection (like a steel pipe). Wife has a nagging elbow pain (from cleaning our pool) and a middle toe that she stubbed a few times and put those body parts in the bloc for a few minutes. Next morning after she woke up the elbow and toe were feeling a lot better. She also mentioned that right before she fell asleep, she felt a blank of energy covering her. Today, we started putting our water in the bloc and the water smells and tasted great (like fresh mountain spring water).
Supporting my Pets I am retired and single and share my home with two dogs and two cats. When I purchased a H.E.A.L. card for myself it just seemed right to purchase H.E.A.L. cards for cats and for dogs. My dogs are less reactive now to people and dogs walking by our house. Their barks are now quieter and last for only a few barks. My 14 year old chow dog, Beauty, has become more confident. She used to carefully avoid strangers we met on our walks. In the first six years she was with me she only let five people other than me touch her. She now will happily go up to select people and offer herself to be petted. She is much happier and now wants to be hugged and snuggled several times a day rather than once or twice a week. Mystique, my 17 year old female cat developed a skin rash so I began putting her picture and the H.E.A.L. for Cats card in my Infinity Bloc for a few minutes each day. Her rash has cleared up and her coat is fuller and more shiny. Like Beauty, Mystique is wanting more snuggle time and time curled up on my chest. I have a suspicion that my pets desire for more attention may also reflect shifts in my moods. (grin)
I have the HEAL capsule that I use on a regular basis to charge water. In our yard we have a section of four blueberry bushes, that were really struggling. After approximately 3 months of charged water they've all made a full recovery. My kids are super excited because they just started producing yield so I see them randomly go outside to snack on some berries. As for the healing effects, I definitely notice less tension in my neck and lower back. There's also part of me that feels like I'm missing something if I leave home and forget to bring it with me if that makes sense.
I have used the heal capsule pretty extensively. I have many food allergies that end up making my back tight and limiting my mobility or making me sleepy unable to function. The heal capsule has diminished my reactions significantly. I still have a few trigger foods but not to the degree that I suffered before. I also believe it has had a major impact on my emotions. I noticed I don't react or get overwhelmed as much. I feel like I have more of a pause in my thinking. Also I'm less of a blabbermouth. I just noticed that my mind is a bit calmer and I don't just say whatever I'm thinking all the time. The biggest impact has been though with my food issues. The loosing mobility, not being able to bend over was so awful and disempowering. It's nice to be able to move about freely. I watch what I ingest yet sometimes it is hard to follow thru. So the heal capsule has been great when I'm not too great about being selective with my diet
I recently purchased The Q Infinity ; have experienced greater peace & accumulative vibrant wellbeingness. Also had a session where I experienced a release akin to an Emotional Epiphany. I twisted My ankle several weeks ago & put My foot inside the Q. Next morning zero pain & zero swelling. The Cat Loves It Too.!!
IBloc and QBloc are great adjuncts to strength training and cardio exercises. Burn lifting gloves and running shoes in Blocs with Heal Frequency for great results. Less pain in hand joints when lifting heavy weights. Feather like feeling in feet when walking and running. Also try putting your pic and DNA (Nail clippings) in Blocs during workouts. Incredible, very noticeable results. Increases endurance on cardio machines and increased reps when strength training. If you suffer pain in any muscle or joint, add an intention for pain relief along with pic and DNA. Absolutely remarkable results. Helps with overtraining. I'm 68 years now and have no problem working out hours, 6 days per week. The Blocs are now a part of all my workouts.
I've got the IB, just the one for now. Things that I've done....I have put my 9 year old autistic granddaughter's pic in it (ok so apparently way way way too long) I haven't noticed any ill effects, but she seems calmer and able to get back on track after getting upset over something. I've also been putting my feet in it quite regularly, have charged my shoes and socks (plus a lot of other things) . My feet and lower legs feel like they are slowly turning to stone (best way to describe it). I'm able to stay on my feet much longer without being ready to collapse and need a nap. I find on a whole that I'm calmer and able to stay at peace a little easier (still not where I want to be at, but I'm getting there) I don't know if I should mention this or not...you may either be envious or feel sorry for me! I can put my head inside the IB, my entire head, which I've done a few times to help with a bulging C-5, C-6 in my neck and ocular migraines. I think it helps some. Yes I look like a total blockhead and do it in the privacy of my bedroom (my kids think I'm nuts enough already).😂 So are you on team envious or team sorry?? I will be buying the V card as soon as they become available. I'm very excited about this!!!! My daughter got the V and to be honest I'm not sure if I would have completely lost it without the IB. I was able to come to grips with it within.
I would like to report on the womens booster: It helped me with premenstrual problems. I was depressed. After 3 months I am so balanced that I only need my womens booster in the first half of the cycle and it continues to support me. Thank you LeelaQ.
I love reading all of the gifts people are receiving - I have an IBloc, a women's health capsul and a prosperity card - I put a picture of my son and his son in the bloc - (they have a strained relationship) his son sent a message 2 days later asking to spend the weekend with him (he has never done that before) the day he arrived I was gifted 2 VIP tickets to an NBA game (his favorite) I gave them to my son and they had an amazing experience! My other son has had some health issues - I put his picture in - he called a few days later and said he was feeling great - so good he has started eating healthier and working out daily (2 weeks now) I felt called to begin working with a fitness coach myself. All beautiful experiences 🤍 I also charge my food and water - clothes and shoes.
Mens booster capsule : -More endurance and power while riding bicycle. -Quicker muscle recovery after workouts -Clearer, vibrant skin.
After viewed the few video interviews, I purchased an I bloc, the capsules and a few frequency cards. And all are full of surprises (in a good way). I use crystals regularly, the Bloc opened many possibilities for working with frequencies. The capsules are always with me since I received it. I believed many members in here already shared their experiences. Among all, the UNITY frequency surprised me the most. It's very supportive on moving along the spiritual path. It seems easier to connect your inner voices and won't lose grip to the physical world. In crystal terms, it's like a moldavite and danburite working together. For me personally, it encouraged me to finish some long overdue, unwanted housekeeping. Also get connected with some old friends. It is like supporting me to face some forgotten part of me. It doesn't sound like the product description. But I believe it helps in one's spirituality.
I bought a q bloc and was hoping to get it delivered to Hong Kong before I left HK for a trip home to Australia. It turned out that it could not be shipped in time so I got it delivered to my elderly mums place in Vic, aust instead. It arrived while I was in quarantine so I talked her through the q bloc assembly via zoom. She calls it the "gold box" and despite a series of attempts of me trying to tell her what it does, she did not get it. We eventually landed on an explanation that it "sends out positive ions". I checked in every couple of days to find out what she was doing with the gold box to find she had started to use it intuitively, putting her drinks, pills and and food in there for charging with positive ions.. and less intuitively but more optimistically putting the horse racing form guide and lotto tickets in there too, for some small wins. She's also moving it around the house to find the optimum spot and has settled on a nice central space near the kitchen. I now see that my q bloc has now become her gold box and I don't have the heart to reclaim it.. so I ordered another q bloc which will definately be mine to play with. 🙂
I have a 12 year old heeler mix. She has had an anxiety problem for years. This manifests through licking her legs until they bleed. Through the years she has been on various prescriptions, cbd oil, and topical creams. She is a pro at removing dressings and then licking with a vengeance to make up for lost time. Changing her to an organic dog food did not help. The only intervention that was effective was the cone of shame, but she can't live like that forever. Once the cone came off, she returned to licking her legs. I go her a HEAL collar to see if that might benefit her. I have also been putting her picture in the I-bloc daily. There is some improvement in her wounds. She has been at this for years, so I think this is not going to go away overnight.
Hi Quantum Family..... I am a proud owner of both Blocs and several cards, So i can attest to its efficacy! I have shared on how it has helped in many ways before on this group. What i am now amazed at the altruistic nature or movement sprouting on this telegram group. People putting friends and pets pictures in the bloc , etc. Sharing their trials, tribulations and then their successes. I recently was bitin by the spirit of altruism. So i bought the 4-pack of Leela Quantum HEAL Capsules for my Friends & Family ... Let you know how they fair on my next report.
Three weeks ago I was in a car accident and severely damaged both legs & feet. Had a fractured bone sticking out of right leg 2 inches and sever fracture in heal bone on left foot. Have so many benefits from the Quantum bloc.
I broke my wrist in last December, took the cast off myself and now it is going through the process of gaining strength. I way often push it until it hurts and I found that I can use the Q-bloc to take the sourness and pain away. Steven Fisher. MY wife also puts the pictures of her Uncle who broke his leg and our grandson who hasn't found himself yet and is struggling into the Q-bloc. she is hearing good things.
You could never convince me that wearing the Quantum healing capsule did not have a great impact on my life being spared in the accident. I asked to wear it during surgery at emergency room. I had to remove it but they told me they would place it under the bed. It was there when I regained consciousness after surgery and I have not removed it in the weeks that followed with the exception of one night when my toes were so swollen I took it off and placed between toes and immediate pain relief !!
I gave a men's booster to my elderly father and he has been wearing it faithfully. He had been unsteady on his feet and had fallen several times...he is much more steady and has not fallen since.
Back in April my sister gave birth. 10 days later was having sever issues. She was low energy, shortness of breath and feeling pain in her lower extremities, with was believed to be attributed to having a history with blood clots and lupus. She was rushed to the hospital at 3am. My intuition told me to reach out to K. as I was aware of the power of Leelas products but didn't currently own any. Happy to report my sister was released from the hospital 3 days after K agreed graciously to put her photo in the Bloc. Even better she had always walked with a cane and K would periodically check in to see how she was doing. He let me know at the time he was putting her picture in the Bloc still and later that day when I saw her I noticed she was no longer walking with her cane. She didn't even notice she was doing it. I never revealed to her about the help I asked for and to this day her and the baby are doing well. Thanks K and everyone for continuing to share your experiences in this community. I can't wait to get my hand on q Bloc and frequency card + capsules.
I have the 4 HEAL capsules and the sleep card. With the sleep card next to my bed I'm getting about an hour more sleep which is pretty good. I carry 2 capsules with me. My daughter has 1. And my husband has one. Have noticed hardly any arguments. More relaxed vibe. My daughters pit bull never cuddles with me. Now he does. Also I no longer choose pop and rap music in my car. I'm choosing acoustical and county. Yep a more relaxed vibe all around. Thanks !
Concerning the Plant Heal & Support Card. I've had serious damage to any new growths on two of my orchid plants from pests over the last year or so. So bad that no new leaves, and one with no remaining leaves. After watering my orchids this morning I noticed the two new leaves on one of the plants, one new one on the other are doing great. Perfectly green and no damage. Not a mark, blemish or signs of pests!!!
Hello! Love these products! My son-24 now, has anxiety and severe psoriasis, mostly on his scalp and forehead. The psoriasis has not helped his anxiety. Over the years we have tried MANY things. I have been putting his picture into the q block and we are seeing some positive changes this past month with severity and him doing more things. 👍Thank you LeelaQ!
I would love to share my experience. My sister gave me the H.E.A.L. Card. I work at a facility that we sanitize daily. I was using the fogging machine. I got sick afterwards. I wasn't feeling well the next morning. I have allergies and asthma. I decided to try the H.E.A.L. I had a bad headache and an allergy attack that night. I was going to call in sick. I put the H.E.A.L. Card in my pocket went to work. Gradually my breathing improved, sinus inflammation reduced and headache went away. By the end of my shift I had energy and felt completely better . I thank my lovely sister for sharing and looking out for my health. She is very generous and kind hearted.
I love my Infinity Blocs and all the frequency cards! My brother was having anxiety off the chart! I put the Inner Peace frequency in the bloc along with his picture and after an hour, his anxiety calmed down enough so he could function! We also gave a copy of the Inner Peace frequency to a friend who has an autistic son. She has noticed improvement with her sons behavior and every morning he asks his mom for the metal to carry in his pocket. Soon we are going to try putting his pic in the bloc. All of the LeelaQ products are truly amazing!
My experience: With great excitement, I recently ordered the H.E.A.L Capsule 4 pack to share with my wife and 2 physician friends. Before I share our experiences, a little background is necessary! I have been a health enthusiast for 20 years, became a certified FDN practitioner in 2020 and have tried numerous supplements and healing modalities over the years. On the energy side, I have tried sacred geometry, singing bowl recordings, many many energy mandalas, scalar wave recordings, acupuncture, DNA activations, BioSignatrues Home Kit and Pendant, SomaVedic, FLFE, BluShield Scalar, and more. I am sure I am forgetting stuff! However, what struck us all was how energizing the H.E.A.L Capsules were. My wife is a nurse and on her feet a lot and she has noticed a palpable uptick in her energy with a new calm in stressful situations. She can move through "stuff" easier without getting triggered. I have personally noticed an uptick in my energy and robustness. And I am finding when I place the Capsule along certain acupuncture points, it improves the energy further and I sense I am getting stronger and stronger. Charged water tastes amazing both for drinking and making coffee. And our two physician friends who are both very intuitive and energy oriented noticed the potency of the capsule right away. And one had to ensure they left it downstairs before going to bed. And we are exploring together how it could help clients move through detox and challenging health situations more easily. All told, super excited to be using the Leela Q Technology, be part of this community, and exploring how we can help others be the best version of themselves so we all can collectively make the world a better place!
I just recently got IB, few cards & heal capsules. As for my friend who I gifted one heal capsule, had never meditate in his life, & now diligently practice it every day 🙀 I'm very sensitive to EMFs & feel good w my heal capsule. weight-loss card keeps cravings at bay, My other IB is still at my friends home, after just resent loss of her husband, she is never been aware of anything closely related to QE, etc.. she asked to keep it longer & things in house hold goes miraculously well~ Again it's been just a month since had all products, will be updating with~
Leela Quantum DNA & Cell Protector Card
4 cards for only 150 USD
Subscribe to our mailing list to receive updates on new arrivals, special offers and other discount information!